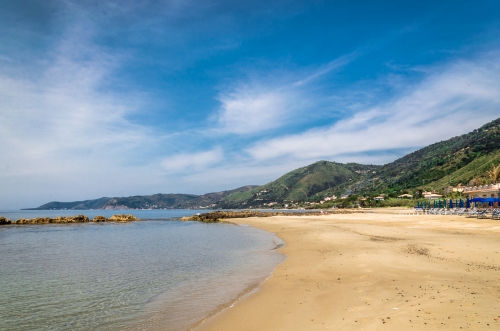 Acciaroli
Acciaroli is located on the Cilento Coast and is the largest village in the municipality of Pollica. And 'famous for its beautiful waters several times awarded the "Blue Flag" recognition to the brightness and cleanliness of the beaches and sea. For some periods of 1952, during his Italian travels, he stayed the Nobel Prize Ernest Hemingway.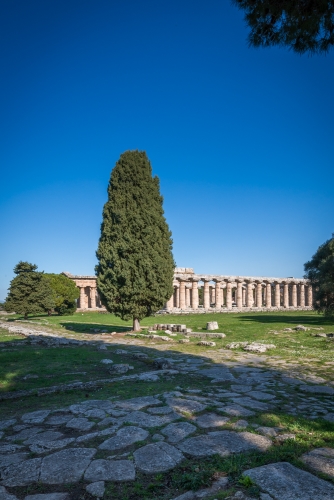 Paestum
Founded in the sixth century. BC, the charming Greek city can breathe the scent of the famous roses, the only ones to bloom twice a year. The integrity of the temples, the richness of the Museum and the rarity of the finds (sheet of Tomb of the Diver) give the ancient Poseidonia a splendor timeless.
Agropoli
Agropoli stands on a high promontory lies in the sea, from which dominates the coastline and the green hills behind. The Byzantine structure castle and the medieval village are the ideal setting for a visit to the local workshops or for a delicious break in one of the many clubs.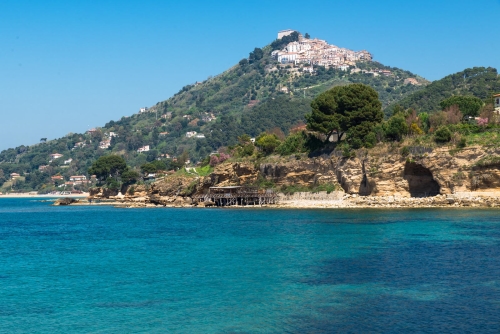 Castellabate
The medieval village rallies around the majestic castle of the abbot, St. Constabilis. From numerous viewpoints, you can admire the long coastline of Santa Maria, the lush vegetation of the oasis of Punta Licosa and fishy sea of Acciaroli.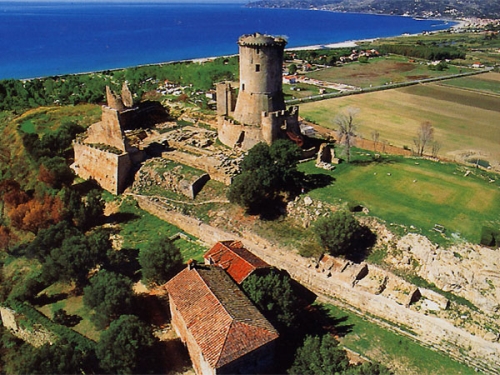 Velia
The ancient seat of the Eleatic School, home of the philosophers Parmenides and Zeno (VI-V BC), surprises visitors to the excellent state of the site, almost intact. The majestic walls and the impressive "Porta Rosa" (IV BC) testify to the prosperity achieved by the Greek city. The underlying Ascea beach is, in turn, a show for the crystal clear waters and secluded coves. The nearby sanctuary of Monte Sacro, however, calms the spirit in the silence of the surrounding woods.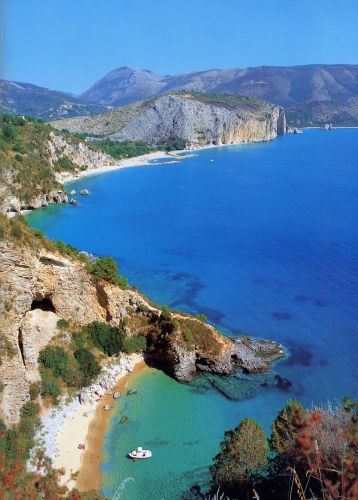 Palinuro
The promontory, which takes its name from the legendary helmsman of Aeneas, is the culmination of a journey which, starting from Cape Infreschi, including sea and mountain, crafts and culture: Camerota, the country potters; Licusati, with characteristic hiking trails on Mount Bulgheria; Scario, a picturesque fishing center; Policastro, with the ancient cathedral (sixth century) and numerous picnic areas along the banks of the river Bussento; the same Palinuro, adorned the Blue Grotto and the Natural Arch.